How much money do I need for travelling in Russia?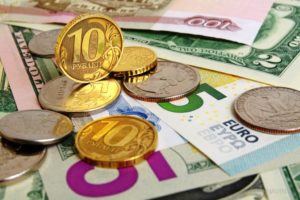 So you plan to travel to Russia for 4-7 days. You have already booked your flight and your hotel booked. How much money do you need for food/ entertainment/ souvenirs and etc.?
Actually it depends on the city, of course in Moscow as it is a capital of Russia and the most expensive city in our country the price are high as in New York.
In average you can spend 50-100 $ per day.
Be ready to pay 30-70 $ per meal, it depends what do you want to eat and where you prefer to eat. During lunch time most of the restaurants have a lunch set for 15-20 $ per meal that is good and cheaper than main course.
Museums and theaters (music and ballet) are about $ 40-100 per ticket.
Public transport is similar and even cheaper than in Europe – about 0.5- 1 $. Buses can be a little complicated, but Russian subway is very convenient and beautiful – we recommend to take a small trip by subway. All stations are in English, but be ready that staff can't speak English. For your convenience – we  recommend you to download app – Yandex.Metro.
Do not expect taxi driver to speak English, most of them will be able to speak onlyRussian. That's why the best decision will be to download app – Yandex.Taxi or Uber. It will be easier for you and you will not pay double price. And you will be able to pay by card or cash.
Credit cards are widely accepted and ATMs are at everywhere. We recommend you not to exchange money in the airport or hotels, as the rate is very low. Better to go to the local back as Sberbank, VTB 24 and etc.  
Take a great tour with English speaking guide. You will visit the most important sights, most of the time it will be cheaper and faster, as you will save your money by avoiding paying too much for service. Your tour guide will be able to recommend you the best place to visit and what kind of local food you have to try.
If you are interested to order tours in English/ French/ Spanish/ German/ Italian/ Korean/ Japanese/ Chinese/ Sweden/ Turkish – send your request to our e-mail:office@tour-to-russia.com We also be able to provide visa, train ticket,accommodation and other service for you.