We have a new excursion to our famous Kungur ice cave! You can order this excursion for 1 day from Yekaterinburg!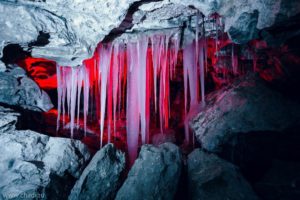 It is an outstanding and deep cave in Ural Mountains. We recommemd to book the tour to Kungur Ice Cave during summer time. As it is the best time to feel the difference in temperature and a unique experience. When it is a sunny and hot day outside – it is very cold inside like during winter time. 
Kungur ice cave  is a whole country that consists of cold grottoes and deep lakes that have been formed for thousands of years. During the tour you will visit 20 grottoes of the cave. The length of the route is 1500 meters. During the tour with an instructor and guide (you can book excursion to Kungur Ice Cave in English, French, German, Spanish, Italian, Japanese, Chinese, Korean and Czech) You will see the stalagmite pillars, creating bizarre shapes, glitter of ice, wide underground galleries and spacious stone halls. Then we will visit a Big lake. As Kungur ice cave has a large number of lakes and the view is amazing! Our tour ends in constantly cold grottoes, and after leaving the cave it seems that the surrounding sunny world has never been so beautiful and lively. During excursion you will explore Kungur ice cave, learn the legends about this cave and the history of its formation.
The program of excursion consists also of lunch and city tour in the old Ural town Kungur. During the city tour you will enjoy the main landmarks : Cathedral square, square of A. Gubkin, square with a Samovar, the square of Aeronauts, the navel of the Earth, the Boat of Ermak and others, also you can climb the bell tower of Tikhvin Church.
Additionally we can visit the Museum of merchant.
Our recommendation: Don't forget to bring warm clothes and comfortable shoes, as you will have a walking tour in the cave that keeps minus temperature even during summer time.
Duration of excursion: about 12- 14 h
Price is included: transportation, lunch, tickets to Kungur Cave, guide, excursion