"DEAR MS.YULIYA,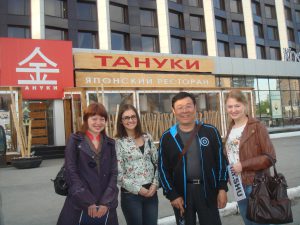 MANY THANK FOR YOUR ACCOGLIENZA LAST MAY!
AS YOURSELF MANAGED, EVERYTHING WAS GOOD ACCORDING CLIENT WANT.  YOU YOURSELF PICKED UP AND DELIVERY TO / FROM PLATFORM OF TRAINS ON TIME.  PRICES WAS REASONABLE.  GUIDE, MS.VERONIKA IS VERY FUNNY, MEMBERS OF OUR TEAM ALL LIKE HER.  WE ARE HAPPY DURING WE STAY EKATERINBURG AND WILL BE MEMERY IN MY MIND.
SHU NINGNING, CHINA, 2012″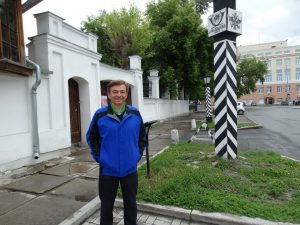 "J'ai aimé le Ekaterinburg. Cette ville est très belle, culturel, ici une belle rythme de vie. j'ai appris beaucoup d'informations intéressantes. le guide est très bon! vue sur la ville magnifique!" (2015)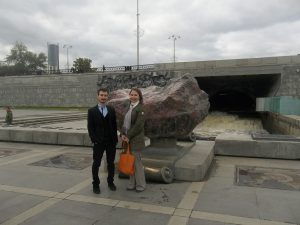 "Pretty nice and beautiful city. The excursion was very detailed. The guide is nice, smiling and positive lady".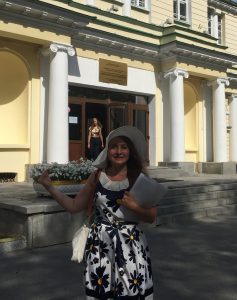 "La ville d'Ekatérinbourg est belle allant vers la modérnité et l'ouverture sur le monde.
Catherine s'est mise à notre disposition et est vraiment à sa place dans ce travail, elle s'est invetie à fond et à préparer notre accueil. Bravo à elle et grand merci!" Eric et Martine LINSEN
 .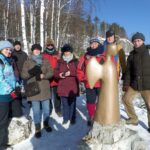 Martin De Blieck: "Interesting tours" (2018)
 .
Mirela Deleersnyder: "The guides we had did a very good job. They were punctual, full of knowledge and wish of sharing it, polite, helpful, flexible." (2018)
 .
Filiep Vanhee: "All was arranged well and went fine. I really liked the excursions. You can feel people are really proud of their city" (2018)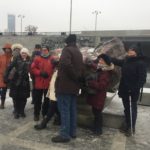 Martine De Winter: "Гиды отличные и всегда очень ответственные! Я возьму вас и вашу страну в свое сердце!" (2018)
Alejandro I. Gutiérrez E. (Mexico)
"Estimada Yulia!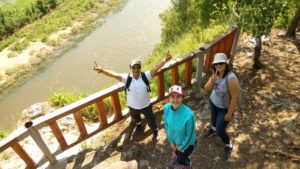 Quiero agradecerte, como también a tu equipo (Alena), por el excelente servicio prestado en Ekaterimburgo, una ciudad muy bella, llena de una historia. Hemos regresado a México enriquecidos y estimularé a mis amigos que consideren conocer tu ciudad.
Un estupendo, profesional y muy agradable servicio por parte de Alena. Son ustedes un equipo magnífico, altamente recomendable y que representan muy bien a su extraordinaria ciudad.
Aprovecho para que me proporciones el contacto del guía en el Parque Deer Streams, un guía con amplios conocimientos en ciencia y botánica y que fue crucial para dicho tour. Simplemente superó mis expectativas.
Mi esposa y yo les estamos muy agradecidos." (2018)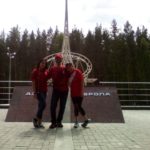 Eduardo Neret Yulia (Peru), 
"The tour of Ekaterinburg was wonderful. Our guide, Svetlana was very knowledgeable on the history of the city. I would highly recommend your tour company to anyone who goes to Ekaterinburg. Thank you for helping us have a wonderful time in Ekaterinburg." (2018)
Marc et Monique Sailly (France)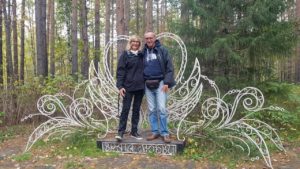 "Bonjour , Nous voici de retour en France depuis quelques jours et nous tenons à vous remercier encore pour votre accueil,votre gentillesse , votre disponibilité, vos connaissances lors de notre passage en Russie …..
Grâce à vous, vous nous nous avez aidé à découvrir et à aimer votre pays …
Encore bravo à vous pour votre français impeccable et soutenu…
N'hésitez pas à nous prévenir lors d'une prochaine venue en France ….nous serions très heureux de vous revoir et de vous faire découvrir les beautés et richesses de notre région….
Bon vent sur votre vie 
Bien amicalement ", 2019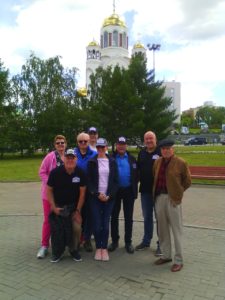 Matthias Winter, Germany
"All guided tours in Ekaterinburg, Novosibirsk, Krasnoyarsk were excellent and we would like to thank you and the guides very much.
I was very happy to work with your company and you. As I said, we recommend you".
2019