YEKATERINBURG – IRKUTSK 7 D/ 6N
Language: English, French, German, Spanish, Italian, Korean, Chinese, Japanese, etc.
Start: any day
Number of people: from 1 person
Day 1 . Arrival to Ekaterinburg
Transfer to the hotel. Free time.
Day 2. Yekaterinburg. City-tour + border between Europe and Asia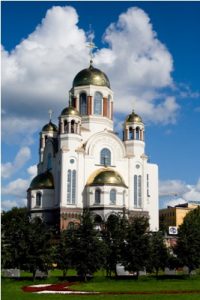 After breakfast you have an excursion in the third capital of Russia, so called Russian industrial capital – Yekaterinburg
During thiis city-tour you will visit a historical center, the heart of the city – The Dam, the Church on the Blood, the square of 1905 year and etc. Also you will see the most beautiful mansions in the city such as Rastorguev-Kharitonov's House and Sevastionaov's house and you will learn the legends about the owners of these houses and also about first merchants in Russia.Also during this excursion you will visit a unique geographical place – the border between Europe and Asia, by the way Yekaterinburg in Russia we called Yekaterinburg as the "window to Asia" and why we call it like this you will learn during our excursion.
Free time.
Overnight in the hotel
Day 3. Yekaterinburg. Visiting the monastery of Ganina Yama.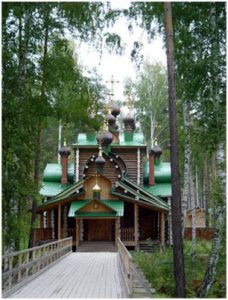 After breakfast you will go to the excursion to Church on the Blood, that was built on the place where last Russian tsar and his family spent their last days and you will learn lots of legends about the most tragic historical event in Russian history. Also you will visit the monastery Ganina Yama, that was built in honour of saint martyrs (all members of Romanov where found at this place). Nowadays it is the most beautiful monastery in Ural. Here you are not only learn about Russian history, but also about Russian architecture. Most of the churches are wooden. It is very unique and interesting place.
After excursion you will have a transfer to the railway station.
Departure to Irkutsk by train. Overnight in the train.
Day 4. Day in the train.
Day 5. Day in the train.
Day 6. Irkutsk. City-tour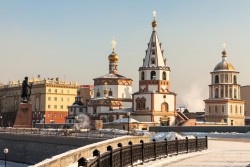 Today you will explore Siberia! Irkutsk is one of the oldest city in SIberia that has lots of sights to visit. During our city-tour, you will see the main sights of Irkutsk: historical start of Irkutsk city – place of construction of Irkutsk dungeon, Spassky Church, Znamensky Nunnery, admiral Kolchak monument, Karl Marx street, Kirov public garden and you will visit the museum of Decembrist, where you will learn Russian history about exploring SIberia and exhiles.
Free time.
Check-in the hotel. Overnight in the hotel.
Day 7. Lake Baikal.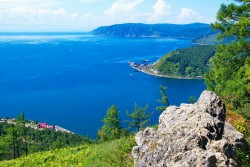 After breakfast you will visit one of the most beatiful and purest lake in the world. During our tour you will visit the museum of a wooden artchitecture where you can see the artitecture of 17-19 c.; the observation platforrm Cherski Stone where you can enjoy the beauty of Lake Baikal. You also will visit St.Nicolas church that was built in 18 c. And you will visit local fish market.
Transfer to the airport. 
Departure 
| | | |
| --- | --- | --- |
| Number of person | 5 pax | 10 pax |
| Price | from 535 euro/pax | from 470 euro/pax |
Prices include guide and transportation services, entrance fees to indicated museums and accommodation.
! Optionally you can order flight insteard of train or book more interesting excursions.
Please contact us by e-mail office@tour-to-russia.com, via our website or by skype to get special prices for individual tour to Russia in any language for different number of people, to reserve the dates or ask the questions! We can redesign the program according to your wishes (change /add more excursions, services)!