Removing of the COVID-19 restriction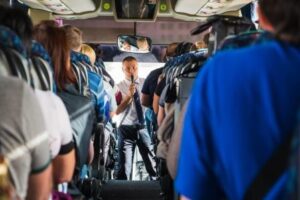 Starting from July 20, exhibition halls and museums are gradually opening all over Yekaterinburg. In almost every museum, visitors will only be able to buy electronic tickets, and everyone, including guests and exhibition staffers, are required to wear masks and practice social distancing. Now you can visit museums in a group up to 20 people. During the quarantine time all museums changed the exhibition!
Finally, from August,19 cafes, restaurants and bars are fully reopened in Yekaterinburg and excursions up to 20 participants are allowed
We are so happy to inform you that we again start to organize our excursions for individuals and groups up to 20 people in Ekaterinburg.
Such good news!
Don't forget to wear your mask when you go out.
Excursions in EkaterinburgTours to EkaterinburgMICE in Ekaterinburg