Interesting events in August, 2018 in Ekatsrinburg
August is warm, sunny and very pleasant month to visit Russia. Moreover August is full of folk, historical and musical events. And if you are interested in Russian culture, we really recommend you to join it.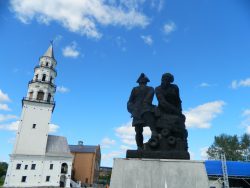 4-5, August – The Cossacks festival
Duting thus festivl you will know about Cossacks life in Ural, how they opened Siberia. You will learn Cossacks traditions and life style. It is a historical reconstruction festival. During this festival you can see a famous fight known ad a conquest of Siberia – the fight between Cossack Yermak's army and Tatar's Khan Kuchum. 
August, 4 – The day of Nevyansk Leaning Tower.
On this day if you visit Nevyansk Leaning Tower, you can join an excursion with actors in costumes. It looks like you will be in XIX century!
During this day you will learn about Demidof Dinasty, visit a famous Nevyansk Tower and also will enjoy a spectacular evening show. There will be a musical concert with popular Russin musical bands and a laser and pyrotechnic show.
August, 4 – Musical and Art Festival.
If you like jazz music – this festival is for you. It is one of the biggest musical event – Ural Terra Jazz and Kamyshlov-Art-Sand 2018.
The festival for the people who enjoys amazing music qnd loves art.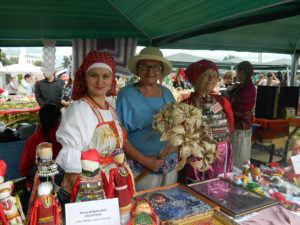 August, 10-12 – XVI Irbit yarmarka
Irbit yarmarka or Irbit fair is one of thr main culture event in Russia. Irbit fair was the second biggest fair in Russia during imperias days. On those days people came there to buy mainly tea and furs, nowadays you can join thus big trade and cultural event and try local food or buy ethnic souvenirs. And don't forget to see a famous Irbit bike museum.
August, 11 – A ball in memory of Elizaveta Fedorovna Romanova
The traditions of ball was brought to Russia by the tsar Peter the agreat. Firstly, Russians didn't like it at all. But during XVIII-XIX centiries balls were the main, most beautiful and famous events. All people dressed up the best costumes. All balls had their own topics. 
This event will be organized in the memory of the Great Dutches Elizabeth Fedorovna Romanova. We recommend you to join excursion to Fanina Yama, know about Romanov's dynasty and visit a ball in Alapaevsk. And don't forget about a dress-code! Women – a long evening dress, Men – Suits. And enjoy your time in the atmosphere of XIX century.
August, 18 – A big cultural event -Yablochniy Spas or Apple Spass in Nizhnyaya Sinichikha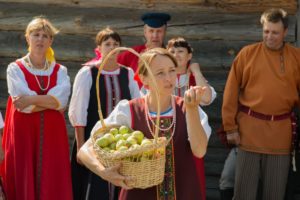 Yablochniy Spass – what is it? We also can translate this feast as Apple Spass or Apple Feast. On this day wehave a tradition to bake pies and pancakes with apples, mushrooms and berries. It is highly recommend to visit if you want to see folk traditions and try Russian traditional food. 
During this day you are not only see different folks events and try village food, but also you will visit the biggest open-air museum of wooden architecture of XVIII and XIX centuries. It is amazing musrum that is worth to visit and it will be great to participate in a big culture event, so we highly recommend it.
All our tours are available in Engliah, German, Spanish, Italian, French, Chinese, Japanese, Korean, Turkish and Sweden.
We can organize for your a transfer with guide to this event or a big program with excursions and partucipation in the events.
If you are interested or have a question, we will be glad to asnwer to you and help you to organize the best cultural holidays full of Russian traditions. We know for aure that after our tours, you will fall in love to Russia.