Japanese, Chinese and Korean guides in Ekaterinburg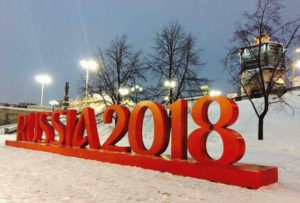 Usually whan you ask people do you know Ekaterinburg and where is this city – most of the people don'the know what to answer.
But we definitely want to change your mind and open for you one of the main cities in Russia.
Recently Ekaterinburg has become popular among foreigners tourists from Japan, China, Korea, Malaysia, Thailand, who really appreciate the beauty of Ekaterinburg in our excursions.
There are lots of things to see and do in Ekaterinburg. Here you can explore Ekaterinburg during city-tours (usually after business meeting or conferences), food tours (nowadays cook master class are very popular), active tours (like hiking in the national park or kayaking in the river for several days), industrial tours (visiting a chocolate factory, metallurgical factory and etc.), event tour and also Ekaterinburg is one of the main stop on the Transsiberrands tour. And moreover in 2018 Ekaterinburg is the host for FIFA 2018 games in Russia (it is one the Russian cities that was chosen for holding an international football game).
Our company provides a high-standard tours for our foreign tourists. Our company has Japanese, Chinese and Korean guides who are high-qualified and provide excursion for tourists for several years.
We know what our foreign tourists expect from the service and we provide it on the high level. If you want to order the tour – just contact us and we will help you with a great plasure.