We start our winter season in Yekaterinburg!
Today is the 5 of November and it means that we start our winter tours!
Yekaterinburg is worth to visit not only during your Trans-Siberian tour or in summer!
The winter is here, so we can tell you why it is worth to come here: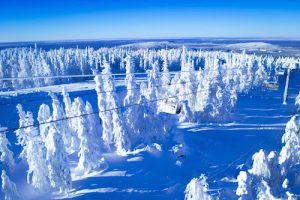 1) You can admire the beauty of the nature in Yekaterinburg. You can already come here and enjoy the beauty of the snow!
We recommend you to enjoy our hiking tour in Deer Spring National Park or our new excursion to Deer Farm, during this excursion you also will visit the peak of the Mountain Belaya!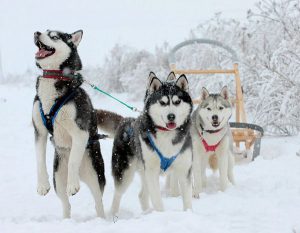 2) You also can enjoy the dog-sledding ride! One of the best fun in Russia and Yekaterinburg. The hasky is a type of smart and kind and dogs, you will enjoy the time that you have during this day!
3) You can enjoy skiing and ice-skating. Our guide will help you to go to the best place and have the best time in our city.
4) For a group 20+ people, we really recommend to visit a village evening, it is an amazing excursion during that you can learn about Russian culture and of course enjoy a traditional Russian dinner. A very tasty dinner!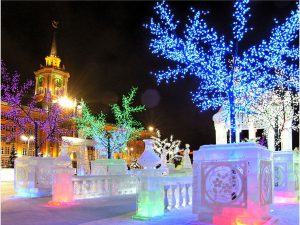 5) At the end of December in Yekaterinburg you can choose a city-tour and visit an ice town, that is really worth to visit, as each year it has a different topic and always looks fantastic!
Actually, the weather since November till February is not really cold, as Yekaterinburg is situated in the middle of Russia. At least – if you are really worry, we can recommend you what to wear and what\s the better month to come to Russia, you always can ask your question to our manager.
And don't forget to book the tour is advance. As winter is a very popular time for rest. If you have any questions – don't hesitate to ask your question. we are always ready to help you!