Top 5 cities in Sverdlovsk region to enjoy your time in the Ural
Ekaterinburg is a very beautiful city. In Russia it is well-known as the 4th main and the 4th biggest city.
We recommend you not only come for 2 days and have a city-tour. We recommend you to come for 3-5 days. So what to visit? Here 5 top cities near Ekaterinburg that are worth to visit.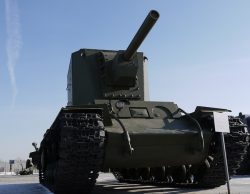 1. Verkhnyaya Pyshma
Here you can visit one of the biggest military museum in Russia. It has 7,5 thousands pieces of military and civil equipment. The museum consists of two exhibition centers and an open-air exhibition (here you can see planes, artillery systems and railroad transport, submarine and etc.).
2. Berezovsky
Berezovsky is well-known as "the motherland of Ural gold". During excursion to this city you will visit a golden shaft and learn about mining in Russia.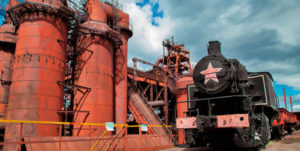 3. Nizhny Tagil
Nizhny Tagil is well-known as the homeland for military tanks and center of metallurgical "civilization". During the excursion you will learn about metallurgy in the Ural, about the Demidoff dynasty and its success and you will learn about equipment that were used in the factories long time ago and also about modern equipment.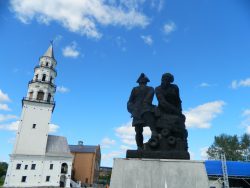 4. Nevyansk
There is a Leaning Tower in Nevyansk. It is one the most popular sightseeing in the Ural. This tower is really unique. It has its own legends and stories. Also you can visit a small village and learn about pottery in the Ural.
5. Nizhnyaya Sinyachikha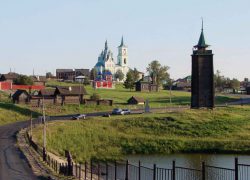 This is a small village in Alapaevsk area, widely known for its unique open-air museum of wooden architecture. This is the tour for the whole day. We recommend this tour for people who like history and wany to learn Russian traditions.
These are 5 main cities-satellites that we recommend you to visit. Pay attention that we provide excursions in English, French, Italian, Spanish, Sweden, German, Japanese, Chinese and etc.
You can order any tour or create your own one. Just let us know via the application form or by e-mail office@tour-to-russia.com