Red route 3 days/2 nights
Day 1. Arrival.
Meeting with local guide in the airport/ railway station.
Transfer to the hotel. Check-in.
Free time. Overnight in the hotel.
Day 2. City-tour in Yekaterinburg.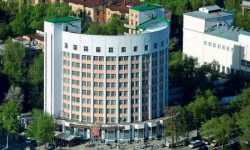 Yekaterinburg has a big role on Russian revolution. During city-tour you will visit the main sights in Yekaterinburg, such as Square 1905 year, Historical Square, the Dam – the heart of the city and etc. And you will know why did Yekaterinburg have 2 names? And why it was named after the revolutionary leader? You will know how people live during revolution and you will visit Chekist neighborhood and will learn who were chekists and what did they do? You will know how the last tsar spend his last days and why he and his family were assassinated in the night in Yekaterinburg and why people couldn't find their bodies for a long time.
Lunch in local restaurant.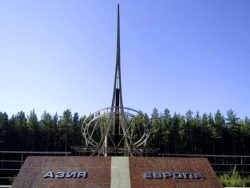 After lunch you will have an excursion to the border Europe and Asia, where you can take pictures staying one leg in Asia and one leg in Europe and you will have a named certificate that you crossed the border!
After that you will have an industrial excursion and you will visit the museum of Ural plant. You will learn lots of things about industry during Soviet period and also what was changed and how they work now. The Ural plant is still one of the main active plant in Russia.
Free time.
Overnight in the hotel.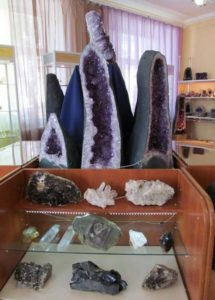 Day 3. Visiting a geological museum and the biggest military museum in Ural.
Breakfast in the hotel.
After breakfast you will have an interesting excursion to a geological museum, where you will see different kinds of semi-precocious  stones. Yekaterinburg is a fourth capital in Russia – there are lots of natural resources. And during the excursion you will be able to see samples.
Also you will visit city Verkhnyaya Pyusma and the biggest military museum in Ural. Here you are able to see Russian cars, military machines, helicopters, uniforms, guns and etc.
Day 4. Transfer to the airport/ railway station.
Please contact us by e-mail office@tour-to-russia.com, via our website or by skype to get special prices for individual tour to Russia in any language for different number of people, to reserve the dates or ask the questions! We can redesign the program or add city-tours according to your wishes!