Natural Park and Mineral museum
Day 1 – Arrive to Yekaterinburg.
Transfer from the railway station to the hotel
Day 2 – City-tour + master-class+ Mineral Museum (7 h)
Meeting with guide in the hotel.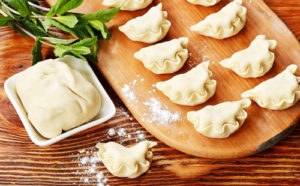 Today you have a walking city-tour, during this tour you will learn the history of Yekaterinburg, visit the main sights and also you will learn about traditions in Yekaterinburg (traditions of leisure activities in pre-revolutionary Yekaterinburg and Soviet Sverdlovsk). Also today you will visit a very interesting food master-class and will learn how to cook a traditional Ural dish – "pelmenin". You will learn about traditional Ural cuisine and about "pelemeni", you will cook it and of course you will try it!
After master-class you will visit The Mineral Museum, where you will learn about Ural stones and minerals
Day 3 – National Park "Deer Streams" (full day)
Meeting with guide in the hotel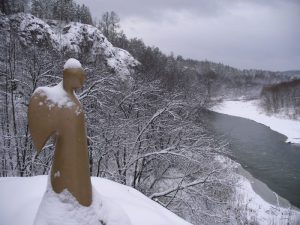 Today you will have a hiking tour in the Ural national park where you can admire the beauty of winter forest, the beauty of the frozen river Serga and the beauty of Ural Mountains.
During this excursion you will see the most interesting sights in the Natural Park: 30 meters rock cliffs with a picturesque view of the valley of the river, tercentenary pines, rock "Drinking horse", a sculpture of the "Angel" standing in the mountain and etc.
Please, pay attention that it is a hiking tour. Prepare warm clothes, warm and comfortable boots.
Breakfast in the hotel.
Check-out. 
Meeting with a guide.
Transfer to the railway station.